God, the lighting in the photo is terrible. This outfit was terribly cozy; loads of creamy cableknit! That sweater + dress combo makes me feel like wearing I'm my jimmers to work, so I had to make it a bit more day-time with the boots. Hiding behind the sweater is the dress's lovely gathered neckline: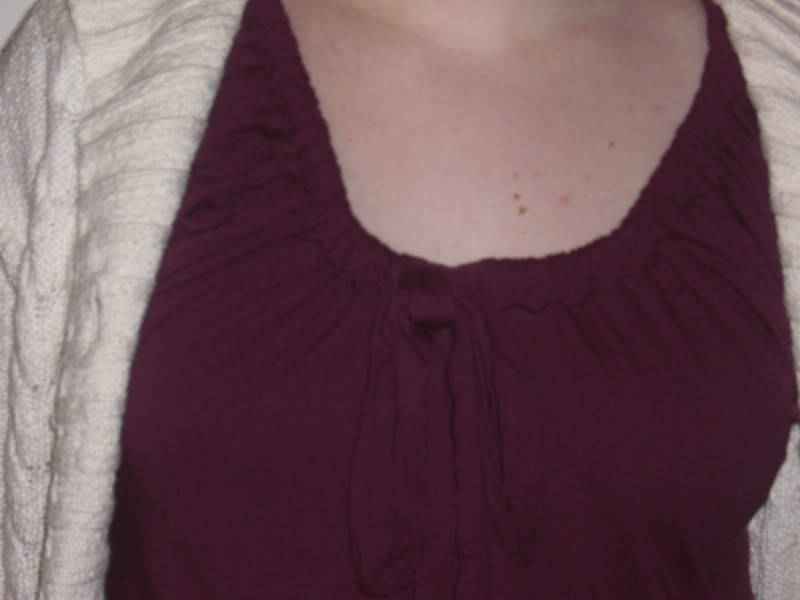 Also, a close-up of the cute socks. They were labeled as "thigh high" but are more over-the-knee on my lovely muscled-and-chubby legs.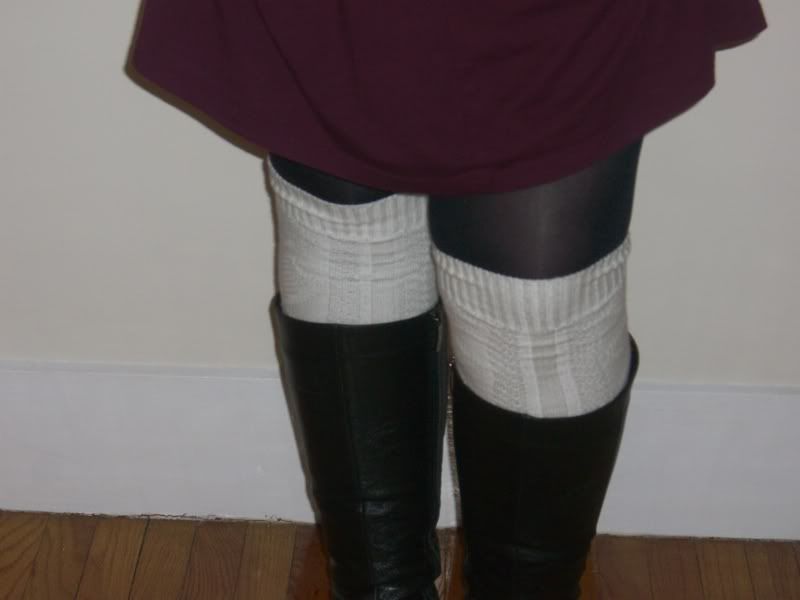 Dress, sweater, and navy tights from Gap. Cable-knit over-the-knee socks from Target. Boots from Duo boots (love!).