Gabriel Garcia Marquez -
Chronicle of a Death Foretold
EM Forster -
Howard's End
Isabel Allende -
Ines of My Soul
Emma Donahue -
Slammerkin
Cornelia Funke -
Inkheart
Brian Hall -
The Saskiad
Jamie O'Neill -
At Swim, Two Boys
I already read
Howard's End
, but how cute is this 1956 cover?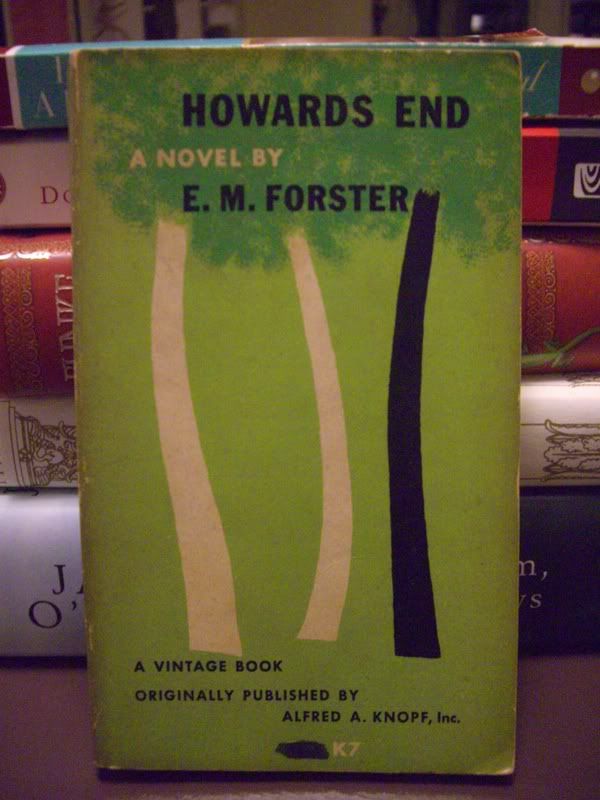 I just this morning started reading the 650-page
At Swim, Two Boys,
and I'm already drawn in to the 1915 Dublin world. Also, I think my book gaydar is working - I had been drawn to
At Swim, Two Boys
originally because of the historical setting, but in reading more about it realized it's very much about the relationship which develops between the titular young men.
The Saskiad
as well portrays a young girl who develops a sexual crush on her close female friend. Though I have a feeling neither ends well.