So, Jennifer splurged and got herself a brand new bicycle over the weekend! It's tres cute and probably much more practical than my own.
My bicicletta, lovingly named Madeleine after The Decemberists'
The Apology Song
, is a Schwinn Fair Lady made in 1961 and abandoned in my family's barn sometime before we moved there in 1989. When I pulled it out of the rubble, covered in dust, it had its original (but flat) tires, a missing handlebar bolt, and no seat or seat post.
I pulled it out, cleaned it up, repaired the handlebars and replaced the seat (after a few mishapes relating to the fact that it is an outdated size), and it's in ridable condition. It might need new tires soon, and I plan to add new
handgrips
, a
basket
, and maybe even some cute
tassles
or a fun
bell
.
Although we had a few old bikes at home I could have chosen from, the adorableness of Madeleine won me over, despite the fact that she weighs approximately a billion pounds and is a single-speed, both of which mean doing anything other than riding leisurely on flat ground is more or less out of the question.
Jennifer's new bike, on the other hand, is a lovely mint/seafoam green Schwinn with 18(!) speeds and lovely shocks to help going over bumpy terrain.
Jennifer's bike has been named Genevieve, after the beloved pooch of our favorite ginger heroine,
Madeline
.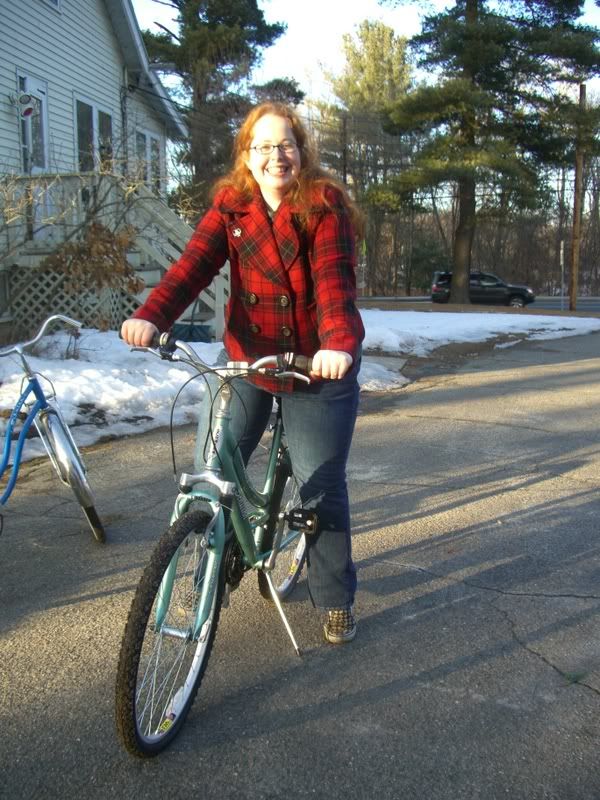 Jennifer is cheery and classy when she rides her bike.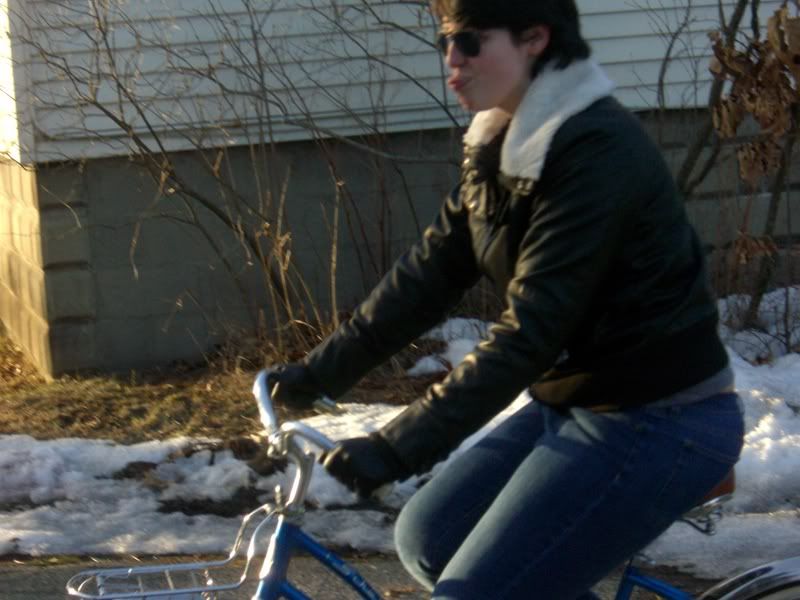 Me, not so much.
We both got very fancy new helmets, so we can be safe and ride places other than our driveway. As soon as the town farmer's market starts up again, we shall take Saturday rides to get our week's fruit and veg!