I've been wanting to convert our sunroom into a craft room space for a while now, and finding
this
table in the Ikea as-is section for half off proved the impetus to begin the process!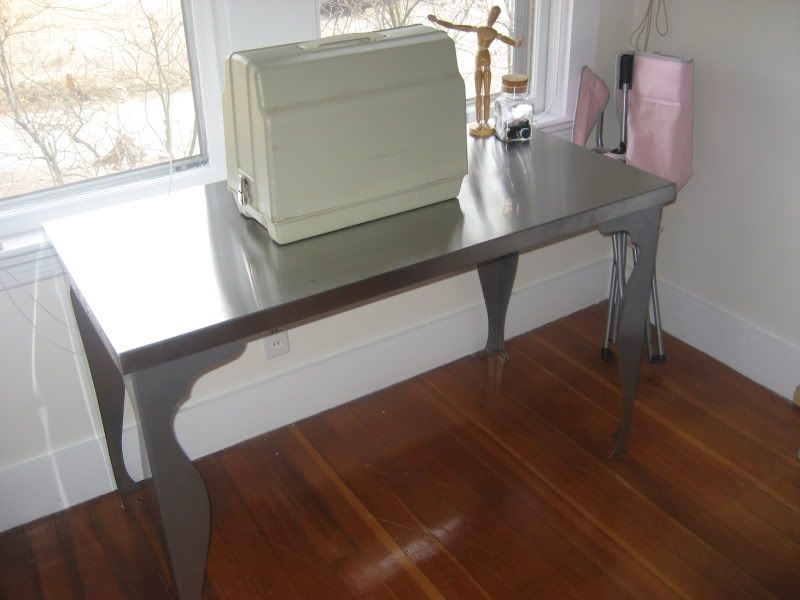 The ikea table holds my sewing machine, an old model inherited from my mom. The case is a boring beige-green that I want to jazz up but haven't yet decided how. I also want to get some drawer units to hold sewing and machine equipment.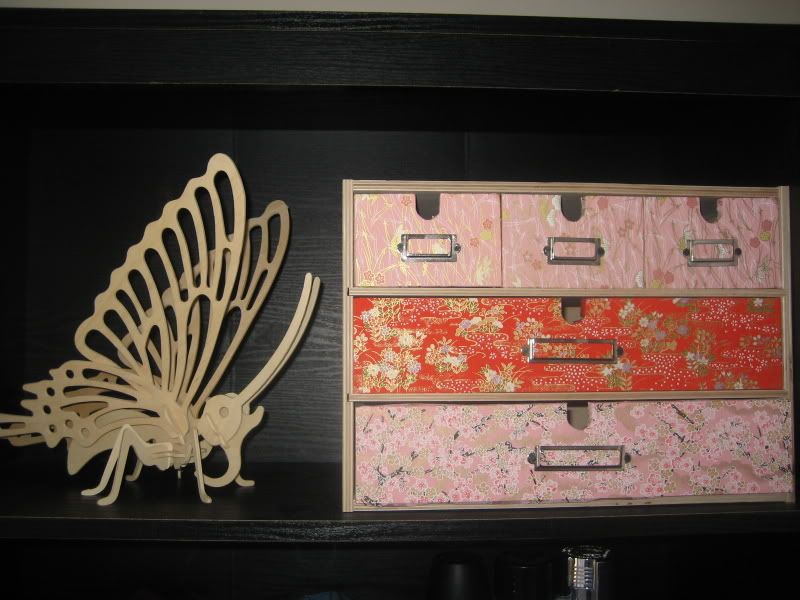 I also picked up
this
wooden chest from ikea, covered the drawer fronts with Japanese paper, and attached label holders. I want to get more of these to hold all my small craft supplies. The fun wooden butterfly is from Michaels for $2! I have also bought a couple of wicked cute dinosaurs for Jennifer, and am tempted by more dinosaurs and the pirate ship.
The beginings of my inspiration wall. I'll add in some clips/clipboards on the side to hold inspirations for my current projects.