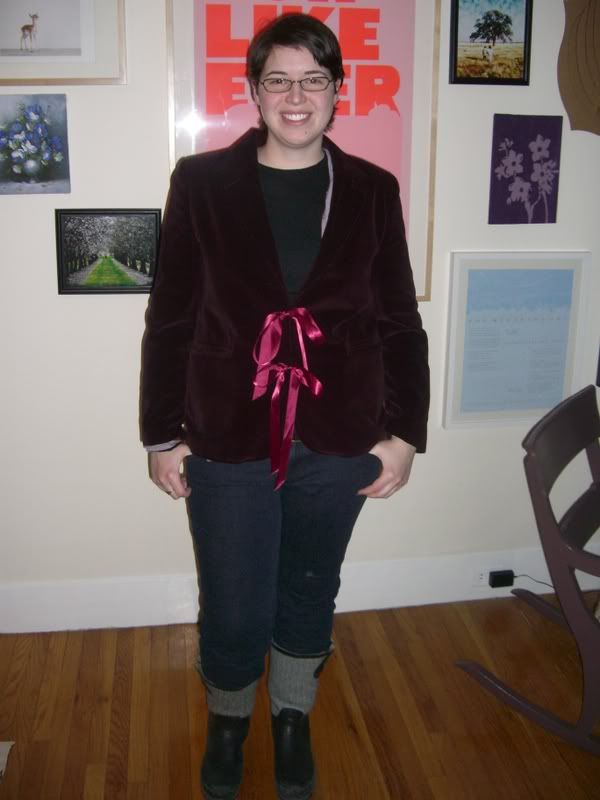 Plain black long-sleeved laying tee from Target, lilac wool cardigan (you can only see the teensiest edge of it, plus it was mostly just for warmth, not looks) from Gap, blazer thrifted, straight-leg overdyed jeans from Gap and rainboots from Target.
This blazer is a little shapeless, but it's burgundy velvet so how is a girl to resist? After buying it for a whopping $2.50, I replaced the ugly plastic buttons on the front and cuffs with matching burgundy satin ribbons. I'd like to wear it with something fancier underneath, but I'm afraid of venturing too far into pirate/Bette Porter territory with too many ruffles, etc.
The boots are also just for walking to/from the train and running errands for work, so when I'm inside I wear the same pair of black t-strap ballet flats everyday at the office. Believe me, it's getting boring, but it's way too icy and wet to risk anything more delicate outside. Love the winter, but better shoe selection is definitely a perk of spring!