It's been pretty chilly this week, so I've been all about layers and more layers! Many of them made of wool and other cozy, warm materials.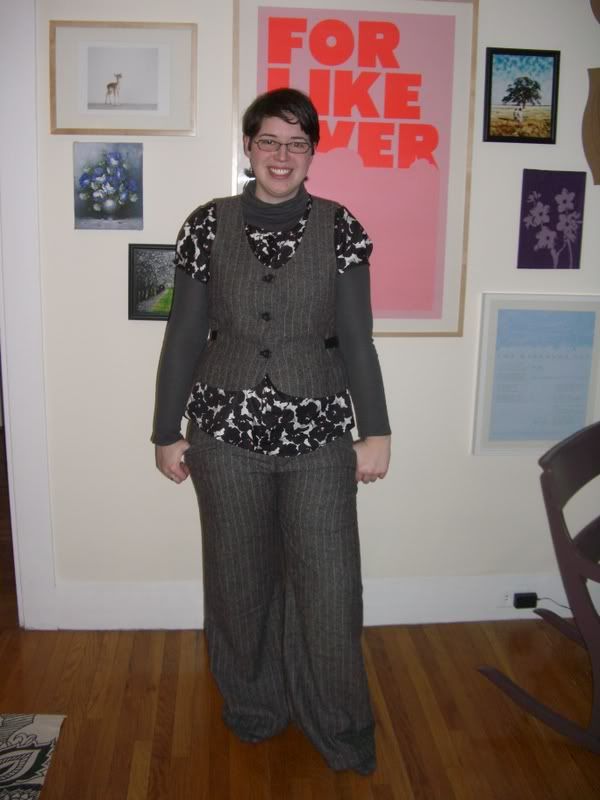 This was before I put on my rain/snow boots, hence the disappearing feet! The tops are from Target and the vest and wide-leg trousers from Old Navy.
I think I'll experiment with tucking in the shirt and wearing the vest open next time, because I'm not loving the big chunk of fabric at the midriff area. But overall I liked the mix of textures and patterns.