Recent finds from the thrift store: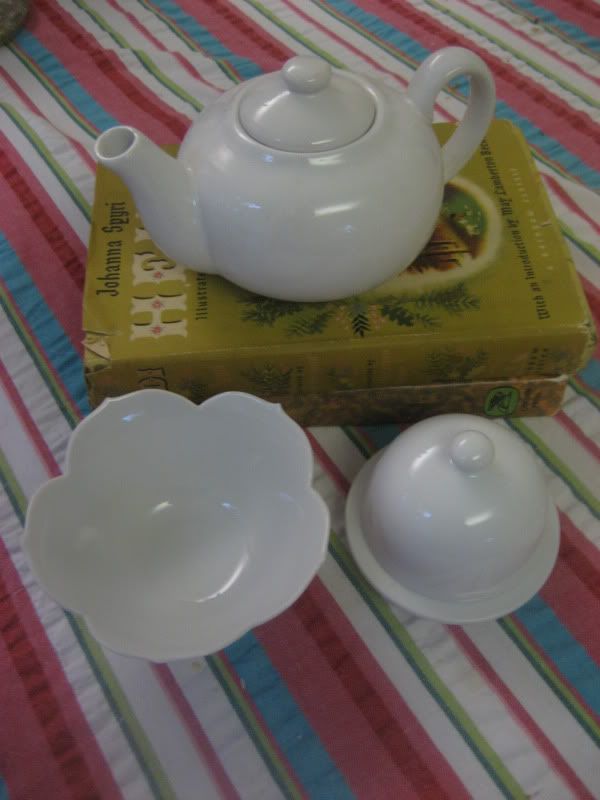 We're slowly collecting a number of white china pieces in interesting shapes. I like that they can be easily mixed and still look cohesive, and jazzed up with pieces in other, bright colors. The teapot is a single-serving size; I bought eight of them to use for our Alice in Wonderland tea party that will hopefully be happening this September! I'm not sure what the domed dish is; my best guess is an individual butter dish. I think they would also be very cute for small desserts. The bowl is lotus-shaped and lovely.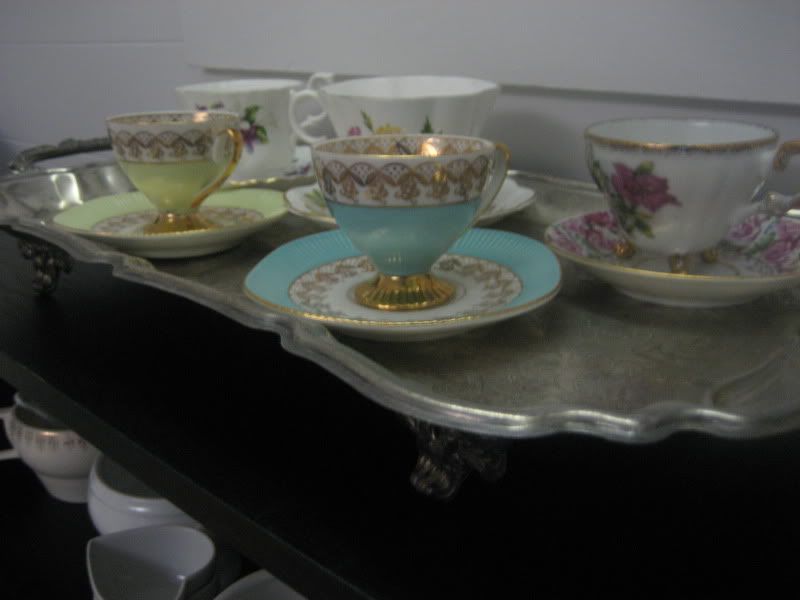 The teacups have been slowly collected with the help of my mom, an unrepentant shopaholic. But the footed silver tray is new! It has a nice solid heft to it. It looks like it could use a good polish, but we kind of like the tarnished look to it as well.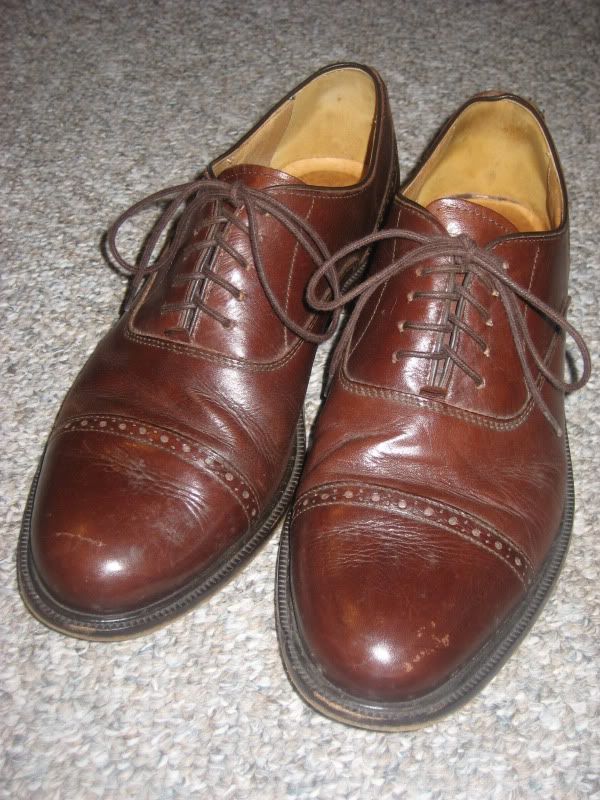 I have been after a pair of flat-heeled oxfords for a while, so what better solution than an already-broken-in pair of men's shoes for $6?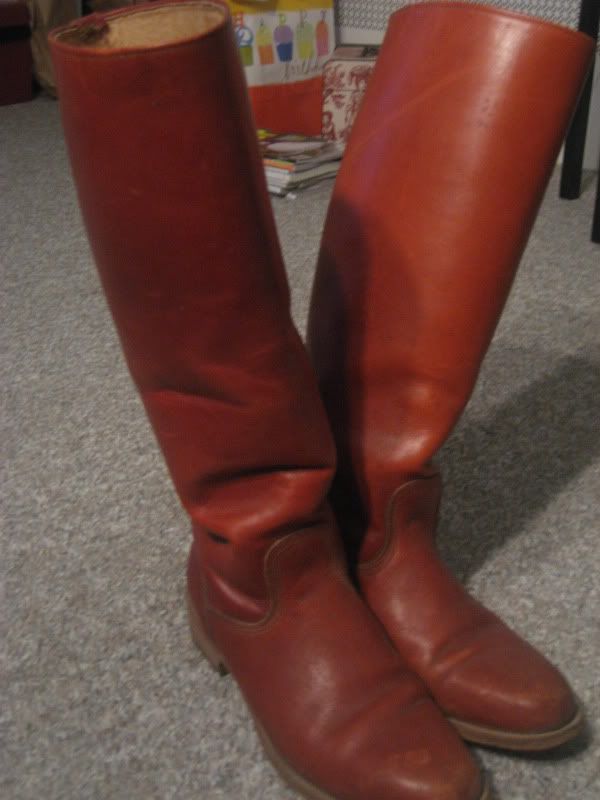 These were probably the coolest, yet most heart-breaking find! A pair of knee-high
Frye Campus boots
in worn but still great condition for $8!!! Unfortunately, there is no chance these would ever, ever fit over my calves. So, I picked them up for my (lucky!) baby sister, who has rather slimmer calves than me. They're exactly her size, so I hope they fit her!