We did a fair amount of shopping (and eating!) while in Iowa this past week. I'm currently wearing one of my favorite buys, a purple boat-neck stretch sateen cotton sheath dress (with pockets!) from Gap Outlet. But, some of my favorite non-clothes items are below: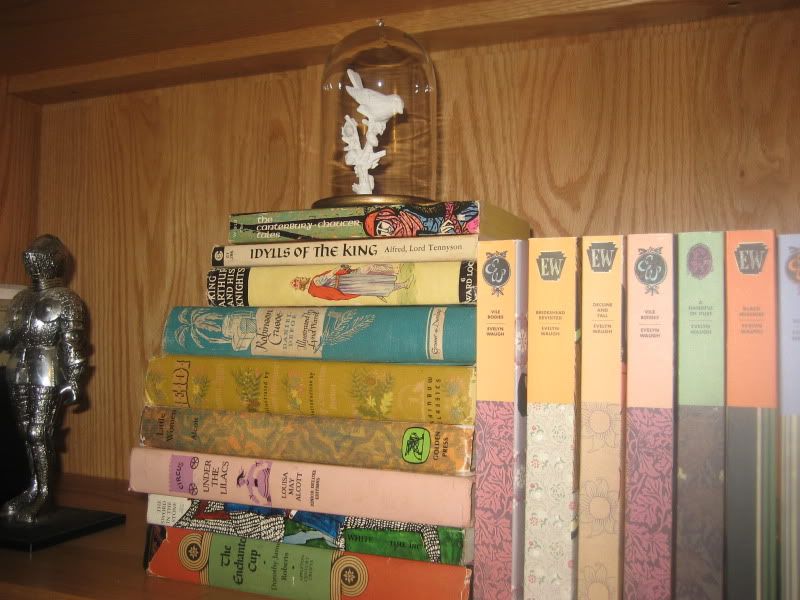 In situ on one of my favorite bookshelves! This shelf houses my gorgeous Evelyn Waughs as well as my growing collection of vintage books. I love the covers on them! Within the collection is a sub-collection of vintage Arthurian/medieval myth books. Also, the knight in shining armor is holding up our collection of vintage Italian tour guides.
These books were bought at the oh-so-creepy
Trinity Heights
. I will admit, I felt a little guilty giving money to an organization that has a garden dedicated to the "
victims of abortion
", but I couldn't resist the sweet cover designs on these two. I especially love the Sin one, with the snake and apple.