Another booth that really caught my eye was that of
Karen Kemp
, which was full of vibrant painting and etchings - including a big painting of a box of donuts and a group of cupcake pieces that every single passer-by remarked on. Tres cute.
I was tempted by her cupcake etchings, but ultimately fell in love with a tiny etching/collage of a dala horse.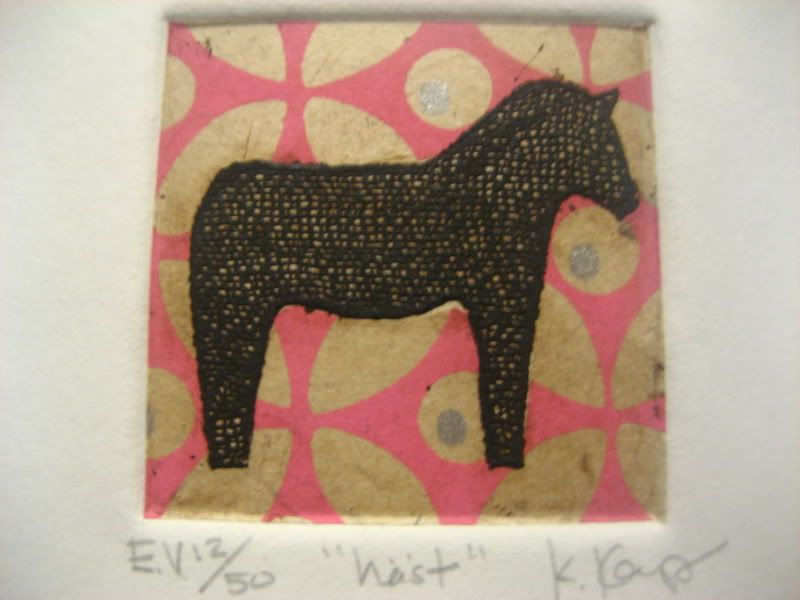 It's printed on a 8"x10" piece of gorgeous thick white paper, but the image itself is diminutive - about 2" square. She uses a mixed process of etching and chine colle, a process similar to collage, to get black ink images on pretty paper backgrounds.