Maybe it's the gross, rainy weather we've been having lately, but I've been craving cozy, sturdy
autumn clothes all this week. There's a few things in particular I have my eye on...
I'm not always a cape person, but this one has such a chic, french shape. I do wish it was wool rather than cotton, but I'm still tempted by the cute, off-center collar and buttons.
Cape of Good Hope at ModCloth.
Now, I've been loving these shoes since last fall, I believe. They're on sale and still in my size...the only question is black or clay?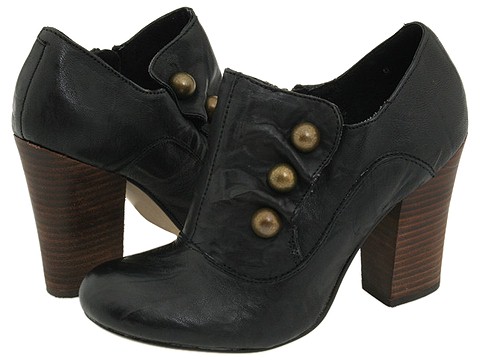 Our Heroine by Seychelles.
High-waisted sailor pants! Count me in!
Semiconductor pants from ModCloth.
Cozy boyfriend sweaters in pretty shades! With a teensy bit of cashmere!