I have been dying for a pair of rugged motorcycle-esque boots, but frequently have a hard time finding boots, even shorter ones, which fit my calves. I tried on this pair at DSW and was in love instantly! They're very comfortable and slip on smoothly, even over jeans.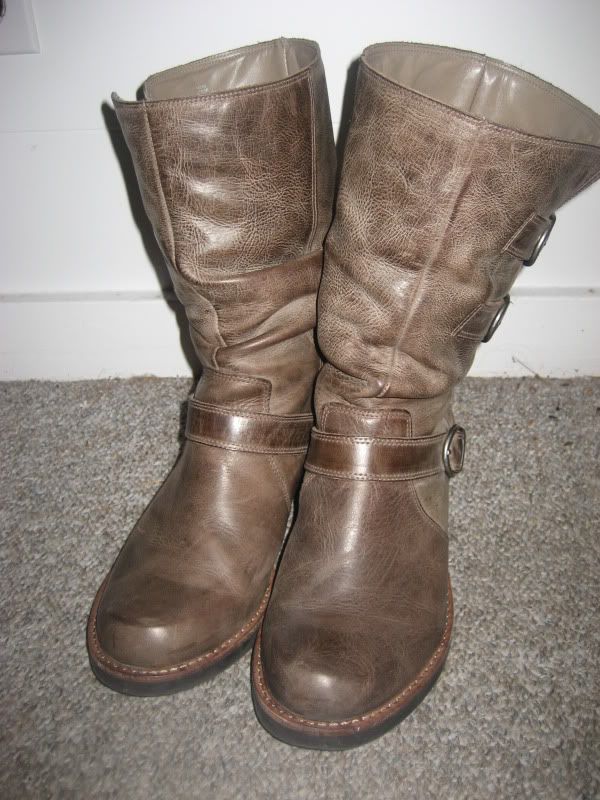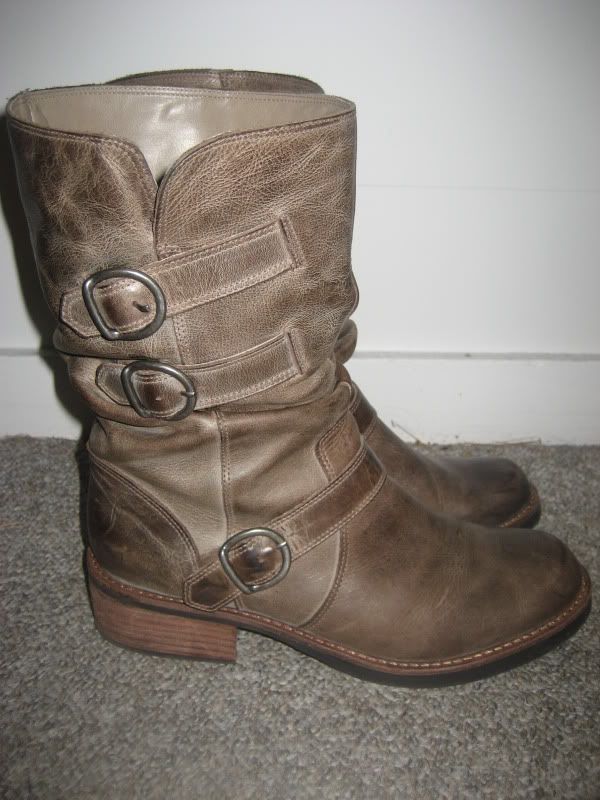 Matisse Coconuts Marley Leather Boot at DSW - Dumb name, cute boots!
I still would like a pair of
8R Frye Harness boots
, but at $70 less, these ones will do quite nicely for now!